Automotive Locksmith Melbourne
If you need an automotive locksmith in Melbourne, our team at ARC Locksmiths is the one to call. We offer auto locksmith services such as automotive chip key cutting, repairing of damaged car key or broken car key fob. So, talk to us for your automotive locksmith needs!
What to do when locked out of your car / van / truck
You could be locked out of your vehicle and need your car unlocked for a number of reasons, the most common being you have locked your keys in the car, have lost your car keys or have damaged or broken your keys.  An ARC approved auto locksmith should be your first port of call, who will be able to help you gain access to your vehicle, cut and program keys to get you back on the road.
Have you lost your car keys with no spare set ,misplaced your car keys ( either transponder or remote fob ) or even had them stolen and do not have a spare set of keys to enter your vehicle? If so your local ARC Locksmith specialising in Auto Locksmithing will be able to help obtain a set of replacement car keys or for whatever vehicle ( car, van, truck, etc.. ).
Snapped or damaged your car keys?
If you have a broken key or have damaged your vehicle key then you will need the parts of the key in order to repair it.   The chip will be removed from the key and then reinserted into a newly cut key.
I have a worn out key
A auto locksmith will be able to re-cut the key back to original specification and the immobiliser chip ( found in transponder keys ) can be re used in a new key.
Is your vehicle key stuck / won't turn in the ignition?
If your car key is stuck or not turning in the ignition barrel an auto locksmith will be able to help.   ARC locksmiths will be able to diagnose whether the problem is key related or ignition system related.
If key related then we will be able to cut a new key and reprogram the car key or if ignition related we may try to repair the ignition, or failing that replace the ignition if there is nothing that can be done.
My car key is snapped in the ignition
ARC auto locksmith will be able to extract the part of the vehicle key left in the ignition and cut a new vehicle key for you.
Remote Car Key Fob Repairs
If you have damaged or broke the remote key fob to your vehicle this could cause the many issues with a vehicle such as:
Car door not opening
Vehicle not starting
If you require a replacement or the fob repairing it will need reprogramming, locksmiths specialising in reprogramming key fobs will be able to help out in this case.
Repair & Replace All Ignitions
Don't spend 10-20min trying to turn the old ignition with the old keys.
Worn out Ignition Barrels replaced or repinned.
Repair & Replace Auto Locks
Repair or Replace All locks on Car with New locks and New Keys..
Repair & Replace Lost/Stolen Keys
– Repair damaged locks.
– Replace Stolen keys
– Rekey Car to a new key Code so old keys no longed work.
Key Extraction
Broken keys in Door/Boot or Ignition.
We will remove and reproduce a new key for your vehicle.
Our specialised range of automotive locksmith services include:
Car Unlocking
Transponder Chip Keys
Emergency Trunk Opening
Key Extraction
Repair and Replacement of Lost / Stolen Keys
Repair and Replacement of All Auto Locks
Repair and Replacement of All Ignitions
Auto Locksmith Melbourne
It doesn't matter if it is day or night, or whether you are in the city or the middle of nowhere, no matter the circumstances, if you need an auto locksmith in Melbourne, give us a call.
We can guarantee that one of our friendly locksmiths will be there in no time for your convenience and peace of mind.
Our automotive locksmith rapid response team is always available to attend emergencies and that too at affordable rates.
We have made sure that our team of emergency automotive locksmiths come equipped with the latest, technologically superior tools and necessary equipment that would allow them to unlock your accidentally locked car in no time.
Our team carries –
— Transponder tools
— Laser key cutting machines and many other similar state-of-the-art equipment that will allow them to give you access to your vehicle.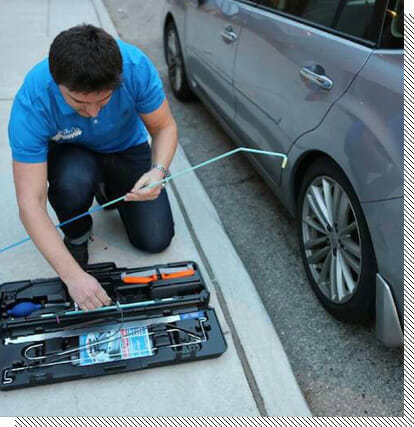 Where do we offer our automotive locksmith services?
We offer a comprehensive range of automotive locksmith services to our clients residing/running their businesses or working in and around the northern and western suburbs of Melbourne.
Automotive Locksmith Flemington
Automotive Locksmith Brunswick
Automotive Locksmith Brunswick East
Automotive Locksmith Footscray
Automotive Locksmith Brunswick West
Automotive Locksmith Maribyrnong
Automotive Locksmith Moonee Ponds
Automotive Locksmith Williamstown
Automotive Locksmith Newport
Automotive Locksmith Essendon
Automotive Locksmith Coburg
Automotive Locksmith Preston
Automotive Locksmith West Footscray
Automotive Locksmith Braybrook
Automotive Locksmith Pascoe Vale
Automotive Locksmith Avondale Heights
Automotive Locksmith Altona North
Automotive Locksmith Fawkner
Automotive Locksmith Strathmore
Automotive Locksmith Keilor Park
Automotive Locksmith Keilor East
Automotive Locksmith Laverton North
Automotive Locksmith Altona
Automotive Locksmith Glenroy
Automotive Locksmith Sunshine
Automotive Locksmith Gladstone Park
Automotive Locksmith Broadmeadows
Automotive Locksmith Campbellfield
Automotive Locksmith Thomastown
Automotive Locksmith Keilor
Automotive Locksmith St Albans
Automotive Locksmith Keilor Downs
Automotive Locksmith Westmeadows
Automotive Locksmith Laverton
Automotive Locksmith Caroline Springs
Automotive Locksmith Meadow Heights
Automotive Locksmith Williams Landing
Automotive Locksmith Greenvale
Automotive Locksmith Hillside
Automotive Locksmith Hoppers Crossing
Automotive Locksmith Werribee
Automotive Locksmith Craigieburn
Automotive Locksmith Diggers Rest
Automotive Locksmith Wyndham Vale
Automotive Locksmith Sunbury
Automotive Locksmith Melton
Automotive Locksmith Gisborne
Automotive Locksmith Bacchus Marsh
Book a quote
Get your hands on a no-cost, no-obligation quote from our experts today.
Whichever make or model your car, commercial vehicle or heavy equipment is, you can expect professionalism and quality-assured results from our team of expert locksmiths.
We will help you every step of the way to ensure that all of your automotive locksmith needs are provided and issues are addressed promptly.
For more details on how we can help you with any of our extensive range of locksmith services give us a call on 0422 507 237
Contact us
With our decades of experience in the locksmith industry, we can take on just about any job so contact us today to find out more.
We provide a wide range of automotive locksmith services across the Western and Northern suburbs of Melbourne and nearby locations.
Reach out to us by filling out the form found here with your complete details and clicking 'SEND'. We will get in touch with you ASAP.
Or you can: